Have you read Lee Savino's Rocky Mountain Bride Series yet? If not, you really have to. It's fabulous. I thoroughly enjoyed every one of the books in the series and this one just might be my favorite! Jesse Wilder is the perfect classic bad-boy.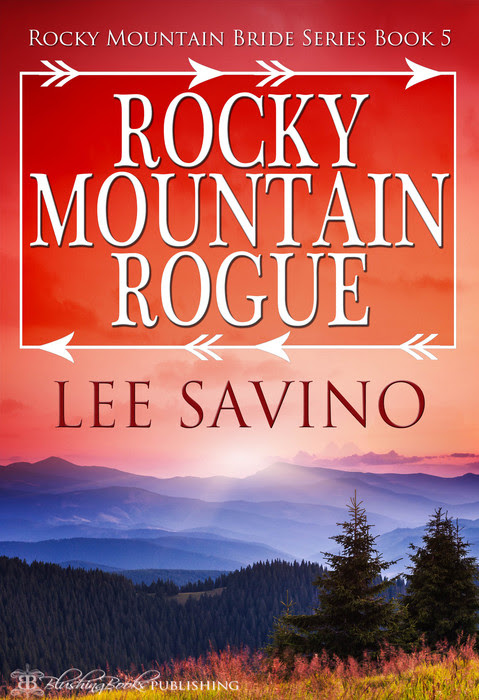 Here's a little R-rated excerpt for you:
     "You want this?" He asked, pressing his cock into her fleshy backside, ripping up the frothy mess of fabric to find her flesh while his other hand dove into her front, finding a breast and squeezing the fleshy mound.
     "Yes," she moaned, arching her back and pressing her hot bottom against his. He couldn't tear his trousers open fast enough, so he didn't try. Instead, he rubbed himself against her, then placed a large hand on her tiny waist and flattened her against the bed, in a semblance of the punishment position she'd been in only minutes before.
     Her cheek hit the bed; her fingers automatically curling into quilt. Whether she expected more discipline or pleasure, he didn't know, but he took only a second to note her acquiescence before he forced her legs apart. He knelt and fastened his mouth to her sweet center.
     Susannah howled above him, but he was lost in her depths, sucking on the plump lips, kissing up her hot, little bottom, scraping the red flesh with his rough cheeks, adding whisker burn to the list of her hurts. He didn't care; he wanted her to feel him for days after. By the way the little minx was thrusting her bottom back on his face, she didn't care either. As soon as she screamed out her release, Jesse undid his breeches and flipped her over, grabbing her legs and jerking her closer. Fisting his cock, he probed her center, teasing her overstimulated nub until she shuddered with little aftershocks of pleasure.
     Placing a hand by her head, he leaned over her, while the other kept a grip on her creamy thigh, drawing her closer.
     "I'm going to take you now Susannah. I'm going to ruin you for all men. Even if you leave, you'll always think of this moment when I made you mine."
On her way to marry a man she's never met, Susannah's stagecoach is robbed by a tall, dark-haired outlaw.  When she tries to stop him, her struggles only lead to a humiliating bare-bottom spanking at his hands. Eventually, he lets her go, but she can't stop thinking of him, even dreaming about him right up to her wedding day.
In fact, her new groom looks a lot like the black-haired rogue…
Jesse Oberon Wilder made a bet with his brother that he could marry by summer. That gives him enough time to carry out his plan to destroy the man who's threatened his family. But when his plans lead him to rob his mail order bride's stagecoach, he realizes that not everything can be solved by riding a horse or shooting a gun.
Will Jesse's plans of revenge cost him the woman of his dreams?  Or can true love tame a rogue?
This stand-alone book is set in the 1860s Wild West and contains domestic discipline scenes, including over-the-knee spankings with a hand and a quirt.