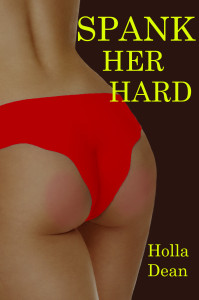 Spank Her Hard is the story of a young mother trying to work her way through nursing school. She makes the tough decision to go to work as an escort and meets Joe Ryan as one of her first clients. This excerpt continues from the first one I posted on this book. You can read it here.
Francine didn't know what to do. She sure could use that extra five hundred dollars. That would be a total of thirteen hundred dollars for the night. All for her; she didn't have to give the service any cut from the five hundred. It was definitely not an amount of money to scoff at.
There were so many things she and her little girls needed. She knew her mom was struggling with finances, even though she never complained, and this would be such a boost for all of them.
But to let someone hit her? Could she do that? What if he got carried away and hurt her? Hell, what if his main intent was to hurt her? No, she couldn't believe he'd really want to hurt her. He was just too nice a guy.
Not one moment at any point in this evening with Joe had she felt any warning flags or discomfort with his demeanor. She had been totally relaxed and at ease the entire time once he understood she didn't really want to talk about things too personal. Other than the natural nervousness she still had from being new to this business, she was one hundred per cent comfortable with Joe.
Still, he wanted to hit her. OK, maybe hit was too strong a word. He wanted to spank her. Spank her like a bad little girl. Spank her until her ass was red; 'a nice rosy red' were his exact words.
She heard the door open. Joe was back. He came and sat down on the sofa across from her and just looked at her with his brow raised and asked, "Well?"
Blurb: Francine is a young single mom, living with her mother, trying to support her twin daughters and go to nursing school. She takes a job at an escort service hoping to make enough money that she'll only have to work a few nights a week, giving her time to study and time to spend with her kids. She meets a client who is too good looking and too much of a gentleman to have to use an escort service. She finds out why he uses professional escorts on her first assignment with him. He has a little bit of a kinky side in the bedroom. He'll pay extra, but is Francine willing to accommodate him?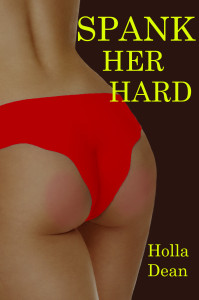 Available on Amazon and for Nook