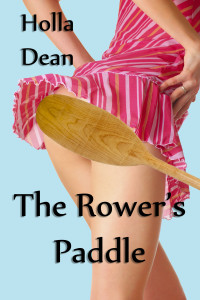 This should be available on Amazon later today. It's already available on Smashwords, still waiting for premium channels though.
Here's the blurb and I'll put up a snippet later.
A fun tale of what happens when Jenny, a young college student, goes home for winter break to spend the holidays with her family and discovers her aunt is writing erotic novels. The stories Aunt Naomi writes are about something called Domestic Discipline and involve spanking, both for punishment and erotic fun. To her surprise, Jenny becomes very aroused while reading the stories.
When school begins for the spring semester, Jenny's roommate wants to read the novels and several other friends borrow Jenny's e-reader. Soon, there's a surprising amount of squirming and wriggling going on in the classrooms as young ladies struggle to sit comfortably on their sore bottoms.
Jenny and her boyfriend, Mike, begin experimenting with erotic spankings. It isn't long before Jenny is caught in a lie and the young couple has to decide if they want to step into the Domestic Discipline dynamic. Will Jenny agree to allow Mike to punish her?