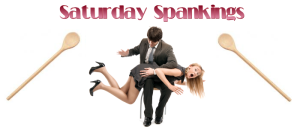 It's Saturday! And that means another Saturday Spankings blog up. Enjoy this week's little snippet from His to Tame and be sure to check out the rest of the hop.
Blurb:  Raised by her grandparents after her mother and father are killed in an automobile accident, Julie Fallon returns to the ranch she was born on. Fed up with city life and a job that requires too much travel, she returns to the ranch where her grandfather is now all alone.
When she arrives, she is stunned to discover her grandfather expects her to marry the owner of the neighboring ranch, Seth Berrett, who has been helping Gramps with running his ranch. In fact, marrying Seth is the only way she'll inherit the ranch. The ranch she feels is her birthright and should be hers without having to marrying anyone.
Thrown together with Seth in back to back blizzards, Julie loses her grandfather when he succumbs to his illness and learns she has only thirty days to marry Seth or the ranch will be put up for sale.
To add insult to injury, Seth isn't just your ordinary cowboy. No, he's the kind of cowboy who's made it his mission to paddle her bottom whenever he thinks she needs it. Her grandfather's will states they must be married for at least ten years or the ranch will be sold.
Should she just forget living on the ranch and go back to the job she's grown to hate or can Julie resign herself to enduring a minimum of ten years of marriage to the spanking cowboy?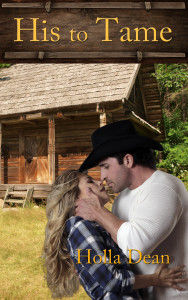 Continuing on from last week's snippet, (check it out here if you missed it), Seth has surprised Julie with a quick impromptu spanking for her disrespect and poor attitude. When he's finished with the spanking and brief lecture on what she will and will not do, he asks her if she understands. Here is her response:
     "I'll tell you what I understand, you fucking cretin! Just as soon as this weather allows for the sheriff to get over here, your ass is going to jail! You can't treat me like some misbehaving child! Do you understand that?"
     She kicked her legs and squirmed her body, trying to get away from him before he could see the tell-tale wet spot on her panties. She didn't know why her body was reacting in such a way to this brutal treatment, but Julie certainly didn't want him thinking it was arousing her.
     It wasn't. Not at all. She was just over-tired and her hormones were probably out of whack.
Buy:     Amazon     Barnes&Noble     Smashwords     GooglePlay     ARe