A to Z Spanking Blog Challenge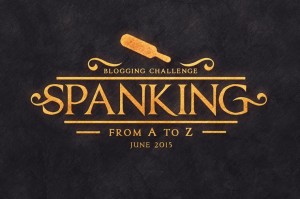 Today E day and I'm featuring Maggie Ryan's book, Ever Lasting Hope. It's part of Season Three of the  Corbin's Bend series. If you haven't already bought this book, just click one of the buy links at the bottom of this post. You won't be sorry!
Blurb: Everleigh has waited for weeks for her fiance's return. Rob had been overseas for six weeks and his absence was almost more than Ever could take. Even knowing that he was going to take her over his knee for ignoring his instructions didn't dampen her desire to have him home. After a few weeks of constant togetherness, Rob sees a change in the woman he loves. As their wedding draws closer, his sweet Ever was threatening to turn into one of those horrid Bridezillas. He decides she needs a different project, one that captured her artistic spirit. Ever is all for following this order but finds her original plans change when she learns of a project that will allow her to honor the men and women who serve their country. The residents pull together to help these injured soldiers. Tory's husband, John, needs more than his wife's love and as a fellow resident of this special community, Rob takes on a project of his own. Ever finds that art takes many forms and hope is everlasting as long as there are people in the world that reach out to help their fellow man.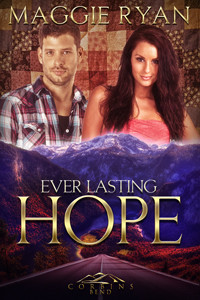 Excerpt: Ever broke one of their major rules while Rob was away and didn't take care of herself. Now that he's home, it's time to face the piper. Or in this case, the paddle.
     Ever turned and took the few steps to their kitchen table. Releasing her elbows, she bent over, her hands moving to grasp the opposite end. Her eyes were forward, her chin resting on the table top.
     "Ever, get your legs spread wide. You know better than to attempt to keep anything hidden during punishment. Open your legs, heels turned out." He had always told her that there was nothing hidden from him, no clothing allowed, no legs pressed tightly together to hide her sex – nothing to allow her to hide her sins. Sin and naughtiness were done in the open and in order to truly be cleansed of those choices, she would not only confess and receive punishment, she'd do it without benefit of anything to conceal herself from her disciplinarian.
When her legs were properly positioned, he stepped to her side, placing his palm at her lower back. "One hundred strokes, four sets of twenty-five," Rob declared.
Buy     Amazon     Blushing Books