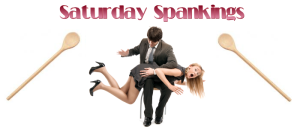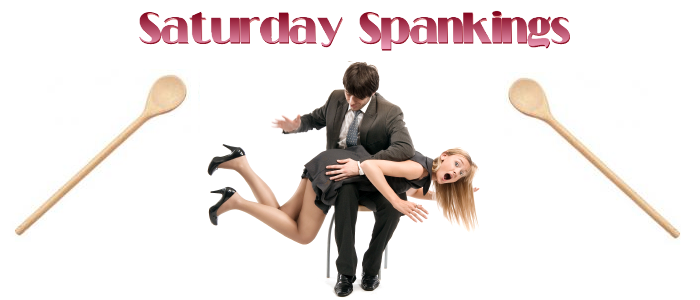 Welcome to another fun edition of Saturday Spankings! It's been a crazy week and I just realized it's the last day to get something up for this week. I hope you enjoy today's little snippet. Be sure to check out all the other Saturday Spankings posts.
Blurb:  Maggie leaves her abusive husband and drives with no destination in mind, all she wants is to get far away from him. She ends up in the small town of Blue Moon, Wyoming and finds herself in the medical clinic after fainting in the grocery store. She's under Dr. Robert Spencer's care and he doesn't think Maggie is taking care of herself. Spence believes in the domestic discipline lifestyle and is ready to see to it that Maggie starts taking better care of herself, even if it means putting her over his knee and reddening her backside. But Maggie just left an abusive relationship and is unsure if she wants to get involved with a man who wants to spank her.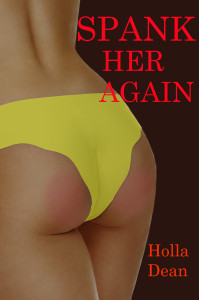 Today's 8 sentences are from my book Spank Her Again. This snippet comes from a scene where things are heating up between Spence and Maggie. Things are moving a little too fast for Maggie and she's afraid of getting involved with a man who believes in spanking. She's promised herself not to let any man ever abuse her again the way her husband did. Spence wants to show her there is a difference between abuse and domestic discipline and just suggested a 'practice' spanking to help her overcome her fear.
Spence sat on the bed and pulled her close to him. She didn't say no, she just stared at him. He pulled her down across his lap, her ass in easy spanking position. Maggie's torso rested on the bed and her legs were also resting on the bed. She was fully supported as she lay across Spence's lap.
Maggie didn't know what to expect as she lay there. Why was she allowing this? She was afraid and yet there was also a thrill of excitement.
Buy at     Amazon     Barnes & Noble     Smashwords     GooglePlay
Don't forget to check out the posts from all the other participants!