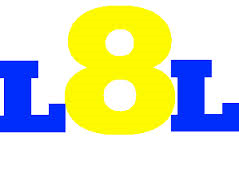 Today is Love Our Lurkers Day here in blogland.
This is an almost brand new blog. It was started a couple of months ago. Then a few weeks ago, I changed the URL to my blog so my readers would have an easier time finding me. That seemed to have caused me to lose some of my followers. I still have a lot of work to do on this blog and I keep putting it off because I'm working on my next book. But I will get to it.
What I'm trying to say is that I don't have many followers yet and I have no clue if I have any lurkers. If I do, if you're out there, please say hello.
Come on, don't be shy. I won't bite. Today is Love Our Lurkers day and I'm looking forward to the opportunity to say hello back.
Feel free to ask any questions about anything.