A to Z Spanking Blog Challenge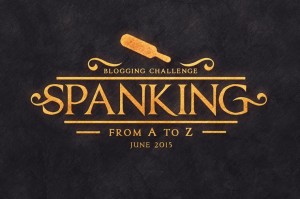 We are around two thirds of the way through the alphabet! Today is the 19th day of the challenge and that makes it S Day. Another opportunity to give my Corbin's Bend book, Safe Under Protection a plug.
---
Blurb: After spotting a mafia hit, Jess and Colleen Bradley find their life turned upside down and on the run. With nowhere else to turn and to protect their family, they accept the assistance of the witness protection program. Their U.S. Marshal, Jack Carmichael, convinces them to move to a small community in Colorado run by his brother.
Jess and Colleen Bradley become Russ and Debi Hunter, the newest residents of Corbin's Bend. Forty years of a vanilla marriage makes them a little out of place in this spanking community. With new names and new jobs, Debi is a little stressed out with her new surroundings. She keeps messing up and calling Russ by his old name. After a successful erotic spanking just to see what all the fuss is about, Russ decides a real spanking might be just what's called for to get Debi to remember his new name and relieve her of some of the stress she's feeling.
Just as they begin to find peace as their new selves in the wilds of Colorado, the protection they feel shatters when Jack calls with the bad news that their security has been compromised and Debi realizes she's being tailed.  As Brent Carmichael and Russ rush out to find Debi and get the two to safety, it might be too late because at that moment, two hit men are set on making sure Debi and Russ are not safe under protection.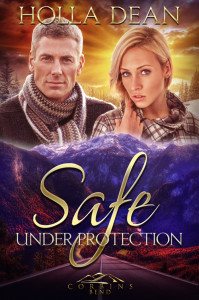 Debi and Russ have just arrived in Corbin's Bend and Jack Carmichael introduced them to his brother, Brent. They head up to Brent's office and Debi has a few thoughts as they follow the imposing Brent upstairs to his office.
     Jack left and she and Russ followed Brent into the dome. It was warm and welcoming inside with a few hallways leading to other parts of the dome and a huge stairway that went to the two upper floors. Debi moved closer to Russ and took his hand. She was a little nervous.
She whispered, "I bet he's the one who does the spanking in his family."
Russ couldn't help but chuckle and said, "I'll bet you're right about that."
They followed Brent up the two flights of stairs and into his office.
     Now this is a guy who knows how to take charge, Debi thought to herself as she climbed the stairs slowly, putting each foot on each step like a toddler. Her knee was stiff and she had to baby it after so many hours in the car. He's so damn tall, I wonder if really does spank his wife. Her poor butt; his hands are huge.
     Then she had another thought. Wouldn't it be a hoot if he were the one that got spanked in his relationship? She had to work at keeping a giggle from escaping. Russ noticed and gave her a questioning glance, but she just shook her head.