A to Z Spanking Blog Challenge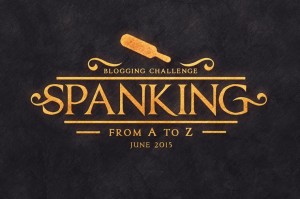 Welcome to another day of the A to Z Spanking Blog Challenge. Today is P and P is for Protection. Not the kind that prevents STDs, but the kind that keeps you safe from the bad guys. So today I have an excerpt from my Corbin's Bend book, Safe Under Protection. This will continue from the last excerpt I had a few weeks ago for a Saturday Spankings. If you missed it, read it here.
Debi is getting her first spanking and Russ has just pulled her panties down and the sight of the light pink color on her butt where he spanked over her undies sends a rush of blood to his cock.
     "You've been a bad girl, haven't you, young lady?"
     "I think so, sir." Debi had no problem stepping right into a little light role-playing.
     "You need to be punished, don't you? You need a spanking on your bare bottom, isn't that right?"
     "Yes, sir. Please, spank me. I've been very bad."
     Russ began spanking her naked ass, watching her flesh jiggle with each smack of his hand. He was so busy watching her ass bounce with each strike, it didn't occur to him to even out the spanks over her entire bottom. All his smacks were landing on her right cheek. It was becoming very pink, while the left cheek was quite pale.
     Debi squirmed around for a bit and finally said, "I think you're supposed to spank both sides of my ass."
     "Oh. Yeah, okay." Russ began concentrating on the left buttock for the next several strikes.
     It finally occurred to him that perhaps he should give the left and right sides of her butt equal treatment. Once he figured that out, Debi sighed and relaxed, and he had a feeling she was enjoying every strike on her naked ass.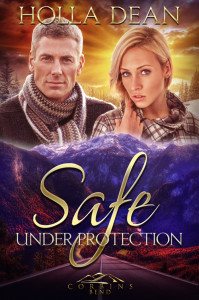 Blurb: After spotting a mafia hit, Jess and Colleen Bradley find their life turned upside down and on the run. With nowhere else to turn and to protect their family, they accept the assistance of the witness protection program. Their U.S. Marshal, Jack Carmichael, convinces them to move to a small community in Colorado run by his brother.
Jess and Colleen Bradley become Russ and Debi Hunter, the newest residents of Corbin's Bend. Forty years of a vanilla marriage makes them a little out of place in this spanking community. With new names and new jobs, Debi is a little stressed out with her new surroundings. She keeps messing up and calling Russ by his old name. After a successful erotic spanking just to see what all the fuss is about, Russ decides a real spanking might be just what's called for to get Debi to remember his new name and relieve her of some of the stress she's feeling.
Just as they begin to find peace as their new selves in the wilds of Colorado, the protection they feel shatters when Jack calls with the bad news that their security has been compromised and Debi realizes she's being tailed.  As Brent Carmichael and Russ rush out to find Debi and get the two to safety, it might be too late because at that moment, two hit men are set on making sure Debi and Russ are not safe under protection.