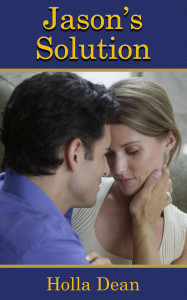 Elle is in trouble again and after her spanking, Jason adds a new element to her punishment.
Excerpt:  He gave her two more smacks to each cheek and then put the strap down and rubbed her bottom. Then he pulled her up and added an additional new aspect to her punishment.
"Now go stand in the corner," he pointed to the closest corner near the head of the bed.
"Stand in the corner? Why?"
"Because I said so. Stand there with your hands on your head and think about why you were spanked and how you will avoid being spanked for the same thing in the future."
"You're kidding, right?"
"Corner or more of the strap, Elle. Which will it be?"
"How long do I have to stand in the corner?" Elle didn't like this new thing any better than she liked the idea of the strap, but at least the corner was painless.
"Until I say so. I'll be right here."
She sighed, knowing it would be best not to argue. "Can I put my panties back on?"
"No, you cannot. Now get in the corner or back over my lap. Your choice."
"I'm going, I'm going." Elle went to the corner and placed her hands on her head. Then she turned her head around and asked, "Like this?"
"Yes, exactly like that. Now face the corner, be quiet, and don't turn around until I say you're done."
"Yes, Sir." She did as she was told.
****
Blurb:  Elle and Jason Hammond are a young married couple with two children. Jason earns enough income for Elle to be a stay-at-home mom. To Jason's dismay Elle is not terribly interested in housekeeping. She's happy to stay at home but prefers to spend her time watching TV, reading romance novels, and playing games online. On many nights Jason returns home from work to a messy house and no dinner. Elle always apologizes and quickly throws something together for him to work.
After a few years of this, Jason makes a chart of daily chores for Elle to complete. It helps for a few days, but Elle slips back into her old ways. Finally, at his wits end when he comes home to no dinner, toys all over the house, and discovers he has no clean clothes to wear to work the following day, he takes Elle over his knee and delivers a sound spanking.
Jason lays down the law and tells Elle she will be spanked every day if she doesn't complete her chores. Will Elle put up this new way of life? Will she be able to break her bad habits and make her husband happy? Or will they be bound for divorce court?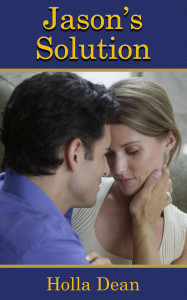 Buy Now     Amazon     Barnes & Noble     Smashwords