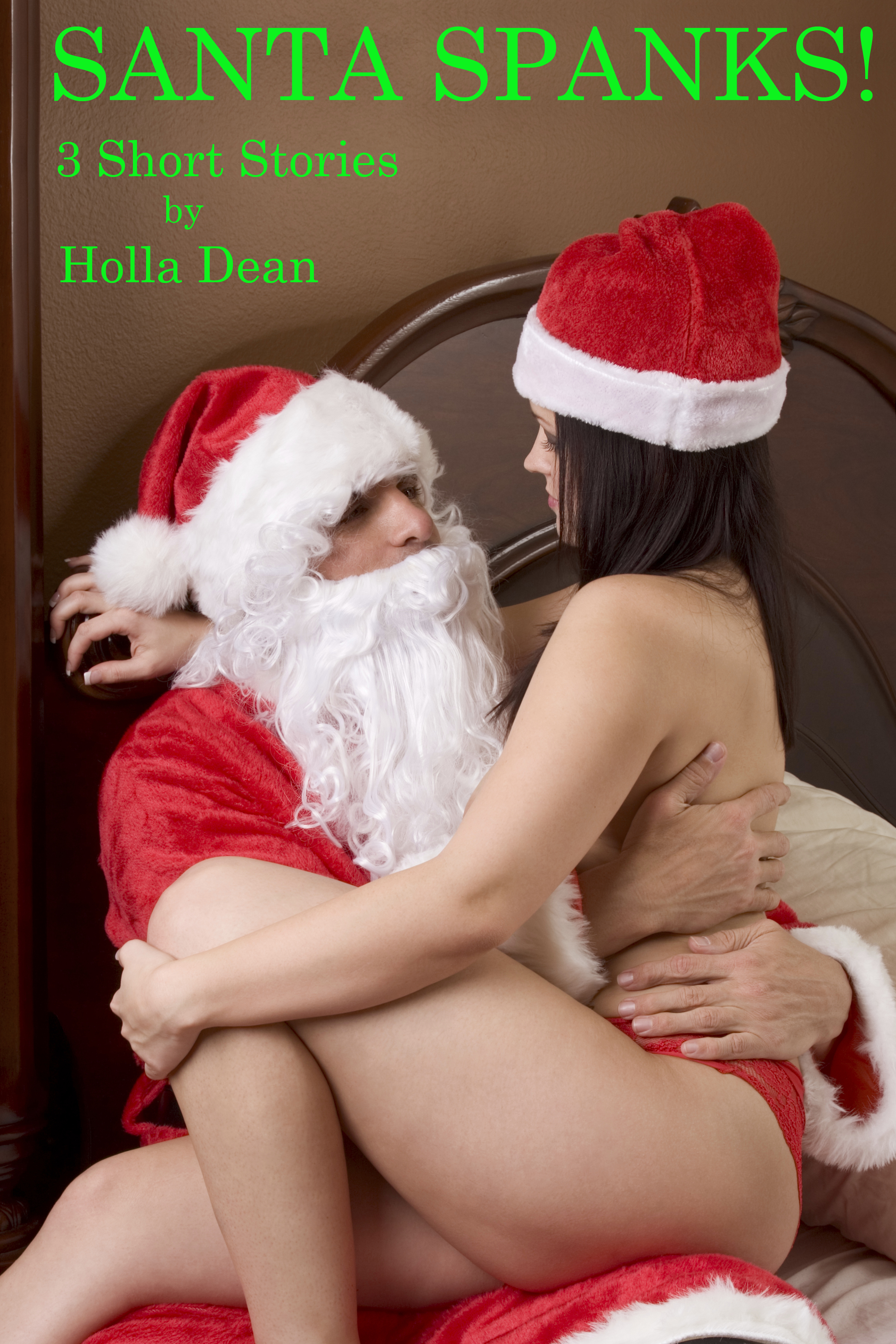 Santa Spanks – Here's a brief excerpt from the second short story in this ebook.
"So how many extra shifts are we talking about?"
Abbie looked down at her schedule and said, "Mark had six shifts a week, so I need each of you guys to take two extra shifts every week. I've worked the schedule out so each of you will still get one full day a week off."
Bill took his time thinking about it while Abbie wondered why the hell he wasn't finishing getting dressed. Why does this guy have to be so damn good looking, Abbie wondered. His well-developed arms and chest were sexy as hell, and his washboard abs made her want to cream her pants. Her eyes wandered down to his crotch and she had to look away quickly before he caught her looking there. She swore that bulge in his briefs had grown.
"Yeah, I guess I can help you out," Bill said as he watched Abbie squirm in her seat. He thought she was getting a little hot and bothered with him still wearing nothing but his underwear.
"Thank you, I appreciate that. I will need you to be on time for every shift. If you don't think you can be on time then you should just let me know now and I'll make other arrangements."
"I suppose those other arrangements would mean you hiring someone else and me being out of a job?"
"That's exactly what it means," Abbie responded. "I need workers I can rely and depend on to be on time and do their jobs."
"Okay, what happens if I am late once or twice? Are you going to fire me?"
"I'll have no choice, Bill. I've given you several warnings and if I don't run this department in a businesslike manner, I'll be out of a job as well. So please, just be on time."
Bill walked over to the door and flipped the lock on. Then he walked to the desk, leaned over, and said, "Why don't you spank me now, Abbie? Maybe that'll motivate me to be on time and that way we can both keep our jobs."
Abbie blushed and said, "Don't be ridiculous; I would lose my job for doing something so outrageous. Just make sure that you're on time for your shifts."
"Come on, Abbie," Bill urged in a low sexy voice. "Just pick up that wooden ruler you've been making your schedules out with and lay into my ass with it."
Abbie squirmed in her chair. Was he serious? Did he really expect her to spank his ass with the ruler?
"Come on, Abbie. You know I've been a naughty Santa Claus and deserve a spanking. I'll be good once  you've spanked me."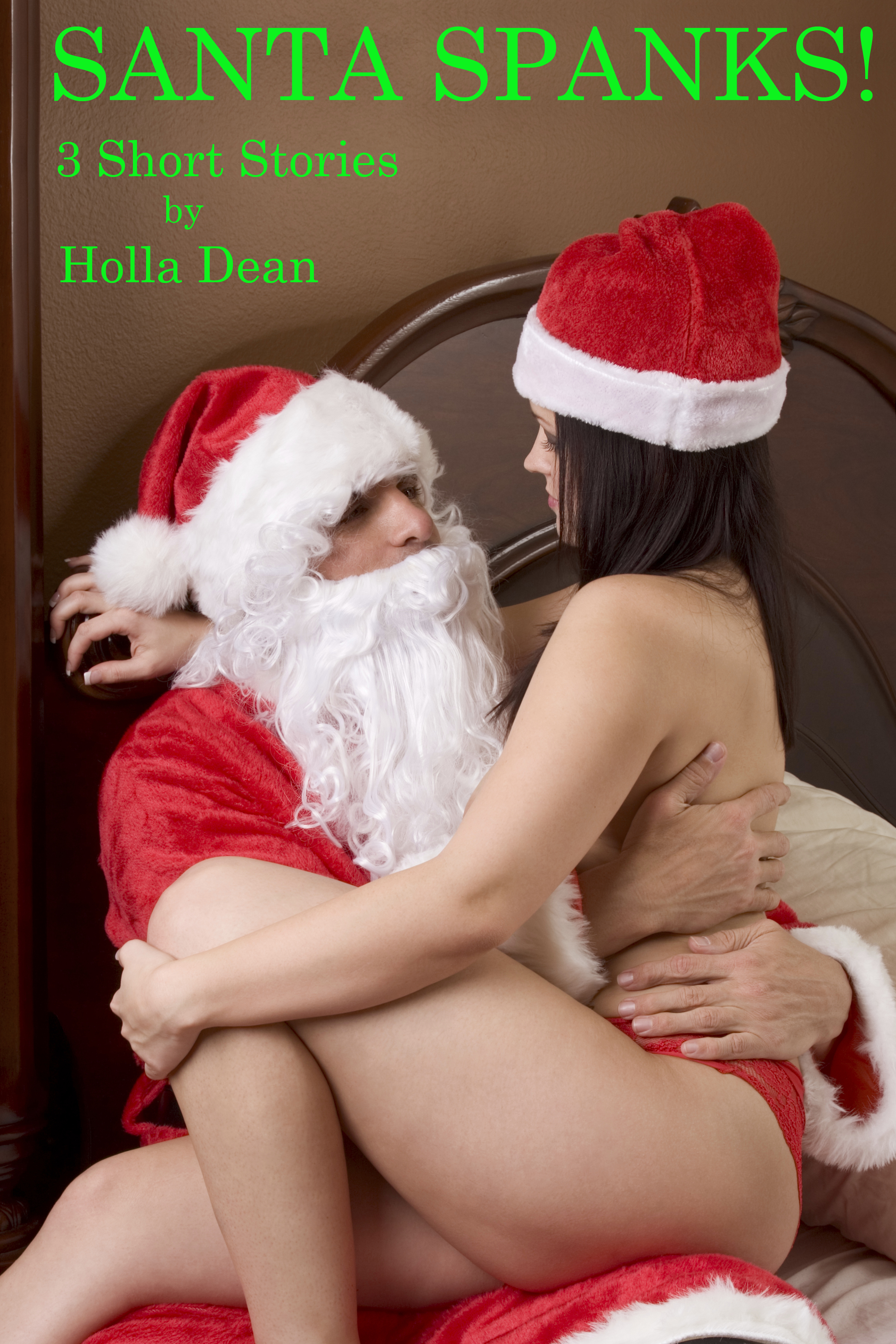 Three fun short stories about Santa spanking and/or being spanked.
Janey's life is out of control. She spends too much money, can't seem to keep her house clean, and is totally disorganized. Santa says he can help her but there'll be consequences if she doesn't do what he tells her. Will Janey let Santa help her?
Abbie's job is running the Santa visiting center at the mall. But one of her Santa's can't get to work on time. He has a suggestion for how to bring him in line, but will Abbie go for it? If she does, will she get more than she bargained for?
Beth is exhausted from working overtime and trying to get her new house ready for hosting her first family Christmas. While having nothing but problems getting her tree trimmed and the rest of her decorations up on Christmas Eve, Santa pays her a visit and gets on her nerves telling her she isn't doing anything right.
Beth gets sassy and it doesn't go over well with Santa. How will he handle her mouthy wise cracks?
Warning: This story contains scenes involving adult spanking. Explicit sex scenes. If you are or may be offended by such material, please don't buy this book!