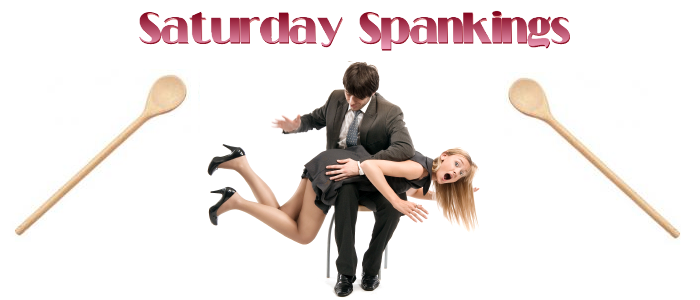 Welcome to Saturday Spankings, the blog where authors share eight sentences of their book. I'm going a little over eight this week – just a few more sentences. Fire in the Rockies was released this past Wednesday and is now available on Amazon and on Blushing Books. Be sure to get your copy!
Blurb: Fiery and strong Kelly Carmichael is a bit of a chip off the old block. Her father Jack and her uncle Brent are strong dominant individuals who can get the job done. And yet there's a part of her that desires to be dominated in the bedroom. Unsure of her own desires in the DD department, she moves to Corbin's Bend to be close to family and to work at the Corbin's Bend Medical Center. Her first day she runs into RJ Butler.
RJ has been in Corbin's Bend for a while and wants nothing more than to find a woman he can take care of and develop a solid domestic discipline relationship with. Fiery, intelligent Kelly catches his interest and it isn't long before he wants more. He just can't tell if she is truly willing to submit to him.
Sparks fly and heat rises in the Colorado Rockies. If RJ and Kelly can make it through the embers, their relationship just might make it. But when a forest fire cuts them off from all help, it's them against nature. Will they make it home? Or is their fire set to go out?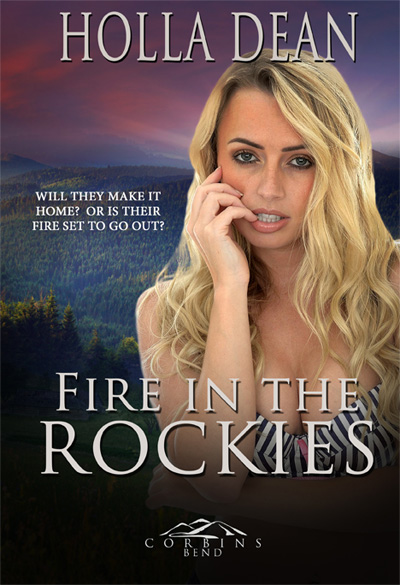 In the last post, Kelly and RJ were driving home after RJ decided they needed to 'kick things up a notch' and he ordered their dinner to go. Tension was high in the truck on their way home and Kelly's body was tingling with anticipation of what might happen once they got back to RJ's place.
     Her eyes were closed and she pretended to be asleep so she wouldn't have to talk. She felt his hand settle on the exposed part of her thigh just above her knee. He gave it a gentle squeeze.
     "Are you all right?"
     "Yeah, I'm fine." She tried to sound casual and unconcerned.
     "I meant, are you fine with what's going to happen when we get back to my house?"
     "I know what you meant. I'm fine with it." She wished her voice hadn't come out quite so breathless.
     What she didn't know and didn't want to ask, was if 'kicking it up a notch' meant just sex or if he planned to try a little spanking. Damn if she didn't wish and hope that there'd be a spanking. Every damn time she thought about making love with RJ, the thought of being spanked by him always cropped up in her mind.
Buy Links:      Amazon     Blushing Books
Don't forget to check out the rest of the blog hop!