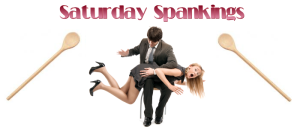 Welcome to another edition of Saturday Spankings where you get a teasing eight sentences (or thereabout) of a published, soon-to-be published, or work-in-progress. As promised last week, today and in the coming weeks, I'm going to continue with snippets from my upcoming book in the Corbin's Bend series. Season three will begin releasing this coming Thursday with the first book, His Damsel in Distress by Thianna D. My book, Safe Under Protection, will follow just two weeks later on May 7th. I've already teased you with a couple of snippets from my book last month. You can take a quick peek at them here and here. Be sure to also visit the rest of the participating blogs listed below!
Safe Under Protection
Blurb: After spotting a mafia hit, Jess and Colleen Bradley find their life turned upside down and on the run. With nowhere else to turn and to protect their family, they accept the assistance of the witness protection program. Their U.S. Marshal, Jack Carmichael, convinces them to move to a small community in Colorado run by his brother.
Jess and Colleen Bradley become Russ and Debi Hunter, the newest residents of Corbin's Bend. Forty years of a vanilla marriage makes them a little out of place in this spanking community. With new names and new jobs, Debi is a little stressed out with her new surroundings. She keeps messing up and calling Russ by his old name. After a successful erotic spanking just to see what all the fuss is about, Russ decides a real spanking might be just what's called for to get Debi to remember his new name and relieve her of some of the stress she's feeling.
Just as they begin to find peace as their new selves in the wilds of Colorado, the protection they feel shatters when Jack calls with the bad news that their security has been compromised and Debi realizes she's being tailed.  As Brent Carmichael and Russ rush out to find Debi and get the two to safety, it might be too late because at that moment, two hit men are set on making sure Debi and Russ are not safe under protection.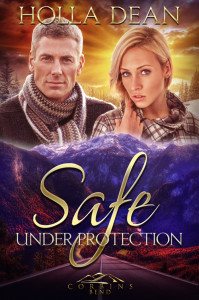 Keep in mind that Debi and Russ are a purely vanilla couple, married for forty years, and are in Corbin's Bend under the Witness Protection Program. Everything is new to them.
Debi and Russ Hunter have just arrived in Corbin's Bend and meet Brent Carmichael. As he takes them up to his office to get the keys to their new home, Debi can't help but wonder about his spanking activities.
 Now this is a guy who knows how to take charge, Debi thought to herself as she climbed the stairs slowly, putting each foot on each step like a toddler. Her knee was stiff and she had to baby it after so many hours in the car.
He's so damn tall, I wonder if he really does spank his wife. Her poor butt; his hands are huge.
Then she had another thought. Wouldn't it be a hoot if he were the one that got spanked in his relationship? She had to work at keeping a giggle from escaping. Russ noticed and gave her a questioning glance, but she just shook her head.
If you've read any of the Corbin's Bend books featuring Brent Carmichael, you know what a ridiculous thought that is. Brent getting spanked? OMG! The thought alone just cracks me up!
Here's a link that will tell you a little bit about all the season three books:
http://www.corbinsbend.com/p/our-books.html
And here's a link that will take you to my Amazon author page:
http://www.amazon.com/Holla-Dean/e/B009PQDG1K/ref=ntt_athr_dp_pel_pop_1