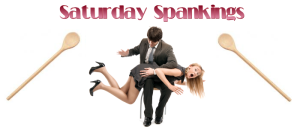 Another Saturday full of spankings!  This will be the last snippet on His to Tame for a while. Beginning next week I'll be posting snippet's for my Corbin's Bend Season Three book. I've already posted a couple of them – here and here. But for today we have a little slap to deal with from His to Tame.
Blurb: Raised by her grandparents after her mother and father are killed in an automobile accident, Julie Fallon returns to the ranch she was born on. Fed up with city life and a job that requires too much travel, she returns to the ranch where her grandfather is now all alone.
When she arrives, she is stunned to discover her grandfather expects her to marry the owner of the neighboring ranch, Seth Berrett, who has been helping Gramps with running his ranch. In fact, marrying Seth is the only way she'll inherit the ranch. The ranch she feels is her birthright and should be hers without having to marrying anyone.
Thrown together with Seth in back to back blizzards, Julie loses her grandfather when he succumbs to his illness and learns she has only thirty days to marry Seth or the ranch will be put up for sale.
To add insult to injury, Seth isn't just your ordinary cowboy. No, he's the kind of cowboy who's made it his mission to paddle her bottom whenever he thinks she needs it. Her grandfather's will states they must be married for at least ten years or the ranch will be sold.
Should she just forget living on the ranch and go back to the job she's grown to hate or can Julie resign herself to enduring a minimum of ten years of marriage to the spanking cowboy?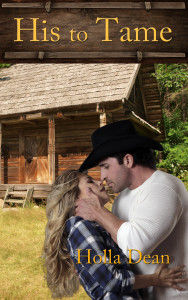 In last week's snippet (read it here) Julie was spanked in the kitchen and was sure her reaction was caused by tiredness or hormones that were simply out of whack. She stalks off to her bedroom and slams the door. Seth heads down the hall, ready to give her another spanking for not thinking of her ill grandfather who is sleeping in the next room. She hears her door opening and turns to see Seth looming in the doorway. He drags her to an empty corner of the room while she yells at him to get his hands off her.
     Shoving her nose into the corner, he pulled her flannel pajamas down once more and while keeping one hand on her back to hold her in place, she heard the jingle of his belt buckle followed by the sound of it being drawn through the loops of his jeans.
     Her belly quivered and she pressed her thighs together as she felt her pussy contract. Was it fear or excitement? It had to be fear, didn't it? He wouldn't dare strike her with his belt, would he?
     "You need to learn a little respect, young lady."
     Before he could start whipping her butt, she turned around and slapped his face just as his arm was swinging back to deliver the first strike. It was a hard slap and her palm stung from the force of it. They both stood and stared at each other, neither one of them sure what to do next.
Buy:     Amazon     Barnes&Noble     Smashwords     GooglePlay     ARe
It's a blog hop!