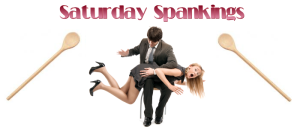 Welcome to another Saturday Spankings! I missed last week due to hubby's little bout with pneumonia. He spent two nights in the hospital while I frantically tried to run his business, do my day job, and visit him. All is well now and he's back to  work, but I still have some catching up to do. This week I'm doing the second short story in Spank Her More. Enjoy today's snippet and don't forget to check out all the other blogs participating this week.
Blurb:  Mary is enjoying an erotic audio book poolside when the pool man comes into the yard and sees more than he bargained for.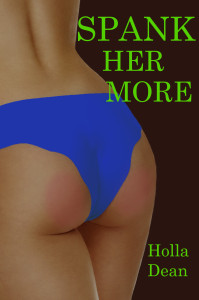 Sunbathing: Sunbathing by her pool, Mary has just brought herself to an orgasm while listening to an erotic audio book. Her pool guy, Joe, comes into the yard at just the right moment. Wondering how much Joe saw, she asks him to put some sunscreen on her back. Not one to pass up such an opportunity, Joe obliges. Whiles he's smoothing on the sunscreen, Mary asks him how much he saw.
"Tell me, Joe, did you see anything interesting when you came into my yard?" She had to know if he'd seen her getting herself off.
Joe decided to tell the truth. "Yeah, I got an eyeful of a hot chick enjoying herself. You ought to be spanked for doing that in broad daylight."
He planted a kiss on her ass.
"Oh my, a spanking? Do you really think I should be spanked? I mean, I am in my own private yard. No one could see me."
Joe had the definite feeling that she was open to a little spanking play. In fact, he would swear that she'd just lifted her ass up a little bit to entice him.
Buy at     Amazon     Barnes & Noble     Smashwords     GooglePlay