Day 19 of the Spanking Blog Challenge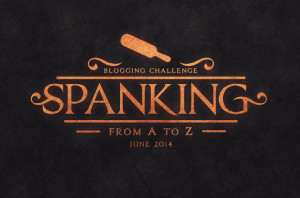 Today will be 6 short excerpts from my Spank Her Series.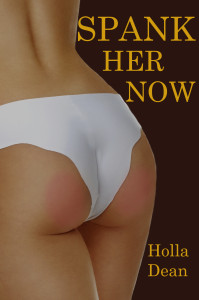 Spank Her Now
"Okay. The first one was a question. It asked, does your wife need a spanking."
"Oh my god! How crazy is that?" Eve tried to sound surprised.
"Well, there's more. Some of the titles are repeated but I'll just read them all to you one at a time."
Stephen went through the entire list. When he was done, Eve didn't say anything.
"Honey? Are you still there?" He asked.
"Yeah, I'm here. Can you read them to me one more time?"
After he read the second one, which was, 'well does she,' Eve asked him, "Does she?"
"Does she what?" Stephen asked.
"Does your wife need a spanking?"
"Uh…honey, I'm not sure how to answer that." Oh,shit! Now she's gonna think that I think she does need a spanking!
"Oh, so you do think I need a spanking. Goodbye, Stephen." Eve hung up and smiled to herself.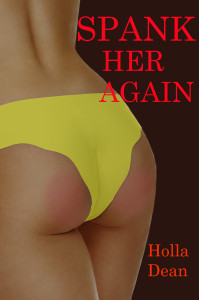 Spank Her Again
"Ms. Mallory, you will change back into your gown and get into bed or I will do it for you."
Maggie had enough. "Doctor, you might be able to order the people of this town around, but I am a nurse practitioner and I know what I'm doing. I am leaving this clinic and returning to my cottage."
This time, Spence had enough. "Ms. Mallory, I don't care if you're a world famous brain surgeon. Now I suggest you get back in that bed or I'll turn you over my knee. Now, Ms. Mallory."
What?? Did he just threaten to spank me?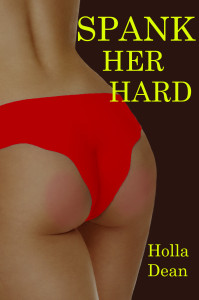 Spank Her Hard
"I don't want to shock you, Francine. I have a small kink that I enjoy."
Francine was nervous now. Did he want to tie her up? Did he want unprotected sex? Or did he want to fuck her in the ass? She wasn't agreeing to any of those things.
Joe sighed, "I see I've already made you nervous again."
She nodded and said, "Yeah, a little. I guess you should just tell me and then we'll know if it's something I'm willing to do."
"Okay, I have a spanking kink."
Relief washed over her. If all he wanted was for her to spank his ass, she could do that. No problem at all.
She smiled at him and said, "Why, Joe, I'd be happy to give your ass a spanking if that's what you need. Have you been a naughty boy?"
Joe gave a little laugh and said, "No, Francine. I want to be the spanker. I want to take you and turn you over my knee and spank your cute little ass until it's a nice rosy red."
"Please let me go," she sobbed. "I promise I won't ever do this again. I just needed some money so badly to help with my sick mother. It was stupid. I know that now. But please, please let me go."
Oh, she was good, Brent thought. But he knew she was lying and he knew the tears were fake. There just wasn't a lot of sincerity in her voice. He'd enjoyed patting her shapely body while looking for more loot in her pockets and now he had an idea.
"You'll do anything? Anything at all?" He asked her.
"Yes! Just name it! Anything!"
What if he wants sex? I can't do that. Oh God, what did I just promise? What if he wants me to do something even more illegal than burglary?
Gina waited while Brent pretended to think it over. He knew exactly what he was going to ask of her. She wasn't going to like it; but he was sure she would agree if her other choice was going to jail.
"Here are your choices," Brent began. "Either I call the police and press charges or you submit to a spanking."
A collection of five short stories, this is an excerpt of the first story, Flight Lessons.
"I ought to take my belt and wallop your ass until you can't sit down for a week. That would teach you not to be careless."
"I wasn't careless," Margie protested. "I was talking myself through the whole landing and was surprised by the bounce."
"You were overconfident, and that's careless."
"I was not overconfident!"
"You were. You made three perfect landings with me in the plane and then you got careless, thinking you had landings down pat."
"I was not overconfident and I was not careless. I was doing everything exactly as you taught me."
"Quit arguing with me, Margie. Or I might still take my belt and tune up your ass."
****
A brand new Spank Her ?. This is a work in progress and hasn't been named yet. I also haven't decided what color undies to put on the cover. I'm open to suggestions!
He kept his eyes focused on her face and it was obvious she was concerned about losing his listing. He knew exactly what he wanted from her to atone for this error.
"There has to be a consequence, Samantha. I can't let this mistake slide. Without consequences, I'm concerned you might slip into more carelessness as we progress with the sale of my home. Since I'm out at the ranch most of the time, I need to make sure you'll stay focused on what you need to do."
"A consequence, Mac? What kind of consequence?" There was obvious suspicion in her voice.
"A spanking, Samantha. I want you to drop your pants and lean over the kitchen island. I intend to give you a sound spanking that should help keep you on your toes."
"What?" Samantha wasn't sure she heard him right. Actually, she knew she had heard him right, she just couldn't believe it.
Don't forget to check out the rest of the blogs below!