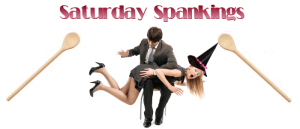 Welcome to another edition of Saturday Spankings. I know it's been a while (again) since I've posted – I'll try and do better. My last post introduced you to Kelly Carmichael and RJ Butler, the heroine and hero from my next Corbin's Bend book, Fire in the Rockies which is due to be released in early February. I'll continue this week with Kelly's musing over what those initials could stand for. RJ is not willing to divulge that information, leaving Kelly to guess and scheme on how to find out.
Fire in the Rockies
Blurb: Fiery and strong Kelly Carmichael is a bit of a chip off the old block. Her father Jack and her uncle Brent are strong dominant individuals who can get the job done. And yet there's a part of her that desires to be dominated in the bedroom. Unsure of her own desires in the DD department, she moves to Corbin's Bend to be close to family and to work at the Corbin's Bend Medical Center. Her first day she runs into RJ Butler.
RJ has been in Corbin's Bend for a while and wants nothing more than to find a woman he can take care of and develop a solid domestic discipline relationship with. Fiery, intelligent Kelly catches his interest and it isn't long before he wants more. He just can't tell if she is truly willing to submit to him.
Sparks fly and heat rises in the Colorado Rockies. If RJ and Kelly can make it through the embers, their relationship just might make it. But when a forest fire cuts them off from all help, it's them against nature. Will they make it home? Or is their fire set to go out?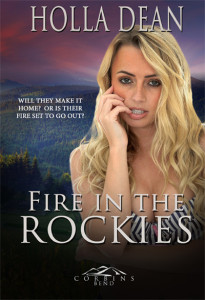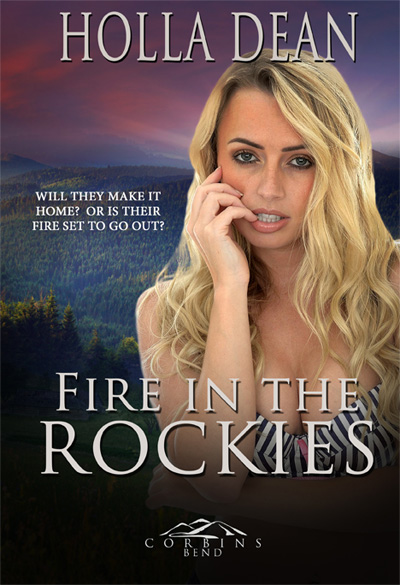 In my last post, Kelly had asked RJ what his initials stood for and his response was to tell her it didn't matter since he used only RJ. She's left to to try and figure out what his first and middle names could be and she runs through a list of R names and J names trying to guess.
     RJ…what the hell could those initials stand for? And what was the big deal that he couldn't or wouldn't tell her what his names were? Robert, Randall, Roy, Richard, Raymond, Russell, Ralph. None of them were objectionable. In fact the only R name she could think of that would be undesirable was Rufus.
     She thought of all the J names she could think of. James, John, Joseph, Joshua, and of course, Jack. Her list of J names didn't come up with any odd ones. So what was wrong with his name that he didn't want her to even know what the initials stood for?
Wait, she had an idea….
And I'll tell you that idea in my next post for Fire in the Rockies. In the meantime, don't forget to check out the rest of the Saturday Spankings Blog Hop entries!