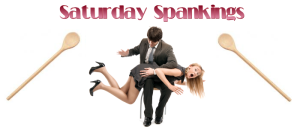 I'm back for Saturday Spankings! I knew it had been a while since I posted anything on my blog but was surprised to see that it's been more than two months! Holy cow, time sure does fly. I meant to post last week but I was still catching up from being at The Passionate Pen conference. It was so much fun! I enjoyed meeting everyone and loved the workshops. If you weren't able to make it, you really need to do your best to try and make the one coming up in April. It'll be in Las Vegas and is sure to be just as wonderful.
---
I'm giving you an excerpt from my Corbin's Bend book, Safe Under Protection. First, here's the blurb:
After spotting a mafia hit, Jess and Colleen Bradley find their life turned upside down and on the run. With nowhere else to turn and to protect their family, they accept the assistance of the witness protection program. Their U.S. Marshal, Jack Carmichael, convinces them to move to a small community in Colorado run by his brother.
Jess and Colleen Bradley become Russ and Debi Hunter, the newest residents of Corbin's Bend. Forty years of a vanilla marriage makes them a little out of place in this spanking community. With new names and new jobs, Debi is a little stressed out with her new surroundings. She keeps messing up and calling Russ by his old name. After a successful erotic spanking just to see what all the fuss is about, Russ decides a real spanking might be just what's called for to get Debi to remember his new name and relieve her of some of the stress she's feeling.
Just as they begin to find peace as their new selves in the wilds of Colorado, the protection they feel shatters when Jack calls with the bad news that their security has been compromised and Debi realizes she's being tailed.  As Brent Carmichael and Russ rush out to find Debi and get the two to safety, it might be too late because at that moment, two hit men are set on making sure Debi and Russ are not safe under protection.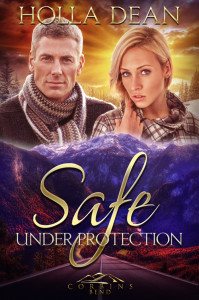 Debi has just had her first spanking. It was a fun sort of role-playing spanking and afterwards she and Russ had the hottest sex they'd had for a long time.
     Russ collapsed on her and then rolled to his side, pulling her to him so they were spooning. He briefly wondered if Debi could feel his heart hammering on her back as hard as he felt hers beating rapidly in the hand that was cupping her breast.
     "Holy shit." Russ was the first to speak. "I hope one of us doesn't have a stroke. We haven't had such a hot fuck in a long time."
     "I know," Debi panted. "But it was great. Jeez, I think these people are on to something here with this spanking stuff."
Buy:  Amazon     Barnes&Noble     Blushing Books
Check out the rest of the blog hop!