A to Z Spanking Blog Challenge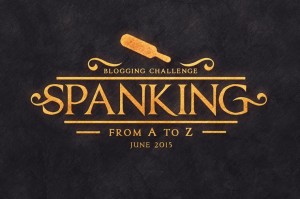 Welcome again to the A to Z Spanking Blog Challenge. Today is day 8 or H. Digging in my back list once again, I've come up with Spank Her Hard.
Blurb: Francine is a young single mom, living with her mother, trying to support her twin daughters and go to nursing school. She takes a job at an escort service hoping to make enough money that she'll only have to work a few nights a week, giving her time to study and time to spend with her kids. She meets a client who is too good looking and too much of a gentleman to have to use an escort service. She finds out why he uses professional escorts on her first assignment with him. He has a little bit of a kinky side in the bedroom. He'll pay extra, but is Francine willing to accommodate him?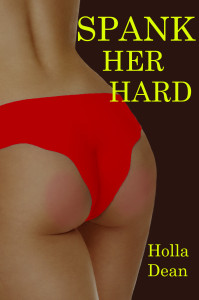 Joe has just told Francine that he has a bit of a kink and hopes she'll be willing to participate. Francine is nervous, wondering if he wants to tie her up, have unprotected sex, or maybe anal sex. She isn't willing to do any of those things but urges him to tell her just what this kink of his is.
     Joe sighed, "I see I've already made you nervous again."
     She nodded and said, "Yeah, a little. I guess you should just tell me and then we'll know if it's something I'm willing to do."
     "Okay, I have a spanking kink."
     Relief washed over her. If all he wanted was for her to spank his ass, she could do that. No problem at all.
     She smiled at him and said, "Why, Joe, I'd be happy to give your ass a spanking if that's what you need. Have you been a naughty boy?"
     Joe gave a little laugh and said, "No, Francine. I want to be the spanker. I want to take you and turn you over my knee and spank your cute little ass until it's a nice rosy red."
     Francine's mouth opened in a perfect O but no sound came out. Her ass cheeks had clenched at the idea of Joe spanking her. Her eyes were wide and she couldn't think of a thing to say and doubted she would be able to speak.
Buy:     Amazon     Barnes&Noble     Smashwords
Check out the rest of the A to Z Challenge!