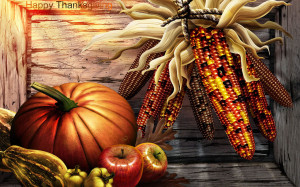 HAPPY THANKSGIVING!
While life is never perfect, there's a lot to be thankful for. Here's my short list of things I'm thankful and grateful for.
My children – really thankful that they're grown.
My husband – he can be a pain in my rear end, but he's good to have around.
My parents – not too many people my age (early 60's) still have their parents. Mine are even pretty healthy.
My readers – I love getting emails from readers.
Life – life is good, don't let your cup fill with negativity – there's no room for the positive when the cup is full of the negative.
I hope everyone has a wonderful day!