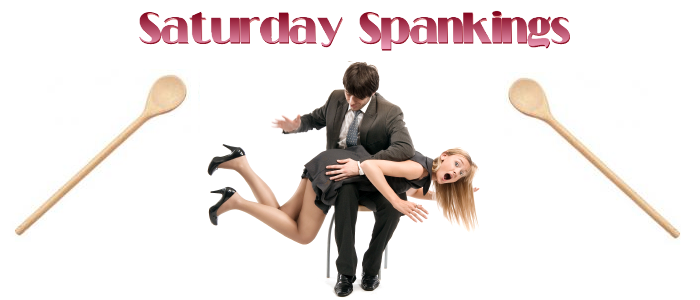 Happy Saturday Spankings! I hope everyone had a Happy Thanksgiving weekend last week. I blew it again last week on my Sat Spankings post. After having Thursday off, I thought  Friday was Monday. Oh well, we're back this week to see how Sylvie and Bill in my book, Sylvie Takes Charge, are coming along with his first spanking. He's said he'll do anything to make up for her having to bail him out of his gambling debt. She wants to give him a spanking.
On our last post, he was thinking about it. He finally decided why not let her have her way. After all, how hard could she hit?
Blurb:  Sylvie and Bill Morgan have a happy marriage–for the most part. From time-to-time, Sylvie worries that Bill might be taking advantage of her late husband's hard-earned money by gambling and squandering it away. Sure, Sylvie had some bad habits her first husband had to break her of, but bending her over his knee for her naughty and disobedient ways turned her into a dutiful wife.
But when loan sharks come knocking and Bill's debt is worse than ever before, Sylvie decides it's time to take matters into her own hands. Determined to convince Bill that spanking has beneficial results, she does everything she can to show him that it's not "glorified abuse." After Bill gets more tuned in than ever, it's his turn to remind Sylvie that "what's good for the goose is even better for the gander."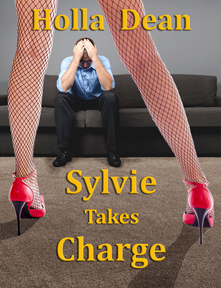 Today's Snippet:
"All right, I'll agree to it if that's what you really want."
"Thank you. It is exactly what I want."
"So how do we do this?"
"You lower your pants and boxers, then bend over the end of the table. While you do that, I'll just run to the bedroom and be right back."
She took off half running to the bedroom and he began unbuckling his belt. Once he pulled it from the loops and draped it across the back of a chair, he unzipped his trousers and lowered them with his boxers, letting them fall around his ankles. Feeling a little foolish, and a bit like a little boy about to get his comeuppance for swiping some cookies from the neighbor's window sill, he bent over the end of the table and waited for Sylvie to come back.
See you next week!
Buy     Amazon     Barnes & Noble     Smashwords
Be sure to visit the other blogs!