Day 26 or the Spanking blog Challenge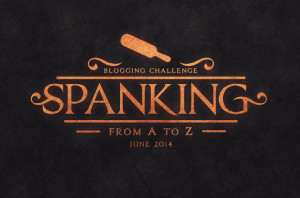 Z is for Zucchini and why a Zucchini is better than a man. For the last day of the A to Z Spanking Blog Challenge I thought we'd have a little fun. Plus I couldn't think of a Z word other than zucchini. And it is a phallic symbol so why not use it?

The average zucchini is 6 inches long
A zucchini can stay hard for up to a week
You can fondle a zucchini in the grocery store and know you're taking home a firm one
A zucchini doesn't pout when you have a headache
A zucchini doesn't care what time of the month it is
A zucchini will never give you whisker burns
A zucchini doesn't leave dirty socks and underwear on the floor
A zucchini won't compare you the Penthouse centerfold
You can have as many zucchini as you want or as many as you can handle
A zucchini doesn't always have to be on top
A zucchini is always ready when you are
A zucchini won't leave the toilet seat up
There you have it – 12 reasons why a zucchini is better than a man. And now for just one reason why a man is better than a zucchini:
A zucchini can't spank you!
Thank you all for joining in on the A to Z Spanking Blog Challenge. It was definitely a challenge but I had a lot of fun. Be sure to check out the other blogs and keep checking because there may be some who will need the entire month of June to get through the challenge. Even bloggers have lives and life often throws a curve ball at all of us. Happy Spanking!